ABOUT JEN

Australian Award-Winning Professional Artist, Art, and Design Teacher
My artwork is the by-product of my observation, creative influences, life experiences and my passion to keep discovering. I have freedom with my creative practice, using the positive learned skills of education and personal expression.  I have trained myself to apply "creative observation" to everything I see, and I am still amazed how this is a never-ending pleasure and a springboard for my painting and its organic evolution.
Living and painting on Australia's Sunshine Coast Queensland, is akin to having a studio every minute I am awake. Exploring the National Parks, with new techniques allows my art to progress. I embrace the opportunity to learn while at the same time enjoy the sharing of my works, techniques, and knowledge. This personal joy is evident to me when I exhibit, complete a commissioned piece, or when I have the pleasure to be involved with a student's work, corporate workshops, and their creative journey.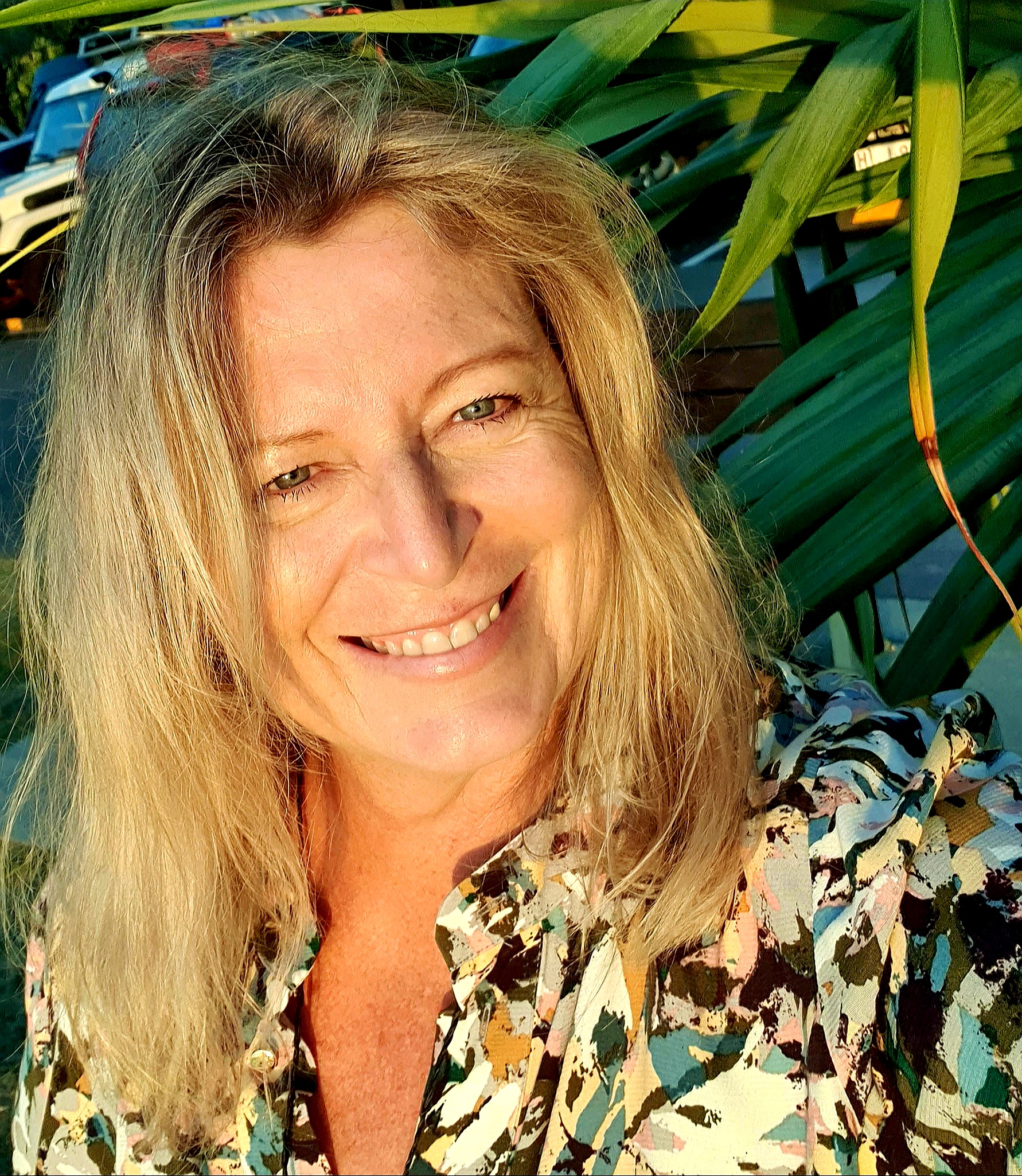 ACHIEVEMENTS, EXHIBITIONS & PUBLICATIONS
JEN JAY has exhibited widely across Australia.
Details of selected past exhibitions are listed below.
PROFESSIONAL ACHIEVEMENTS & AWARDS
2021 Committee Member Friends of The Gallery Noosa Regional Art Gallery
2021 Gold Coast Swell Sculpture Festival
2021 Deck Chairs on the Green.
2021 In Noosa Magazine spring addition, front cover, and local artist editorial
2021 Noosa Open Studios
2021 Solo Exhibition "Noosa from Above"
2020 Hearts and Minds Gallery Hasting St Noosa Heads.
2018 2020 Launch Kiss My Art Workshops.
2017 Noosa Style Magazine, Feature Artist Editorial.
2017 The Sebel Hastings St Noosa, Artist in Residence.
2016 Exhibition Solo Noosa Pandanus Perspectives.
2015 Commissioned exclusive Art works for Booktopia.
2015 Commissioned Art works in-situ Noosa Heads /Sydney.
2015 Corporate Art workshops for Sanitarium Pt Ltd.
2015 May Exhibition/Auction of Jeanette Jefferies Smith original art works for Newcastle Girl Friday, a not for profit group that raises funds for women's and children's issues in our local community.
2015 Launch of 'Corporate Art Team Building Workshops'.
2015 Voluntary guest Tutor for Newcastle Cherish Team group members.
2015 Change of professional name from Jeanette Smith to Jeanette Jefferies Smith and launch of www.jenjayart.com.au
2015 Owner and Director of 'Gallery Saltair- Summer Pop up Gallery'.
2015 Illustration and Design for Gallery Saltair limited edition, silk screened t-shirts and tote bags.
2014 Voluntary guest Art Tutor for the Australian Aboriginal Birripi Women's Art Group.
2013-15 Fine Arts and Interior Design Teacher at NSW North Coast Tafe Institute of Creative Industries.
2013 Art Tutoring for adult education, structured art workshops, 6 to 8-week programs at Tuncurry Community Centre Tuncurry NSW.
2012 Award – 1st Prize Landscape/Seascape Pacific Palms NSW Art Festival.
2012 Award – Highly Commended Still Life Pacific Palms NSW Art Festival.
2012 and 2014 Official Guest Speaker for the opening of NSW Forster Tuncurry Public School Bi -annual Art Exhibition/Auction.
2012 June Gallery Saltair hosts TAFE Diploma Students Solo Exhibition.
2012 Printed image series of original art works by Jeanette Smith as gift cards.
2011 December to November 2012 Owner – Director of Gallery Saltair Diamond Beach Halliday's Point NSW.
2011 December Official opening of Gallery Saltair Diamond Beach Halliday's Point NSW.
2010 Saltair Art & Design, opening of Seascape Studio, art workshops Halliday's Point NSW.
2010 Saltair Art & Design, Plein-Air art workshops, Halliday's Point NSW.
2010 Award 1st Prize Pacific Palms Art Festival NSW Landscape/Seascape.
2008 Award 2nd Prize Student Acquisitive North Coast NSW TAFE Students Association.
2008 Award 1st Prize Pacific Palms Art Festival NSW Environmental Section.
2006 Group Award UDIA NSW Land-com Seascape Halliday's Point Award for Excellence in urban design.
2006 Certificate Construction Project Management.
2005 Consultancy of Interior Designer Owner business 'Saltair Art & Design'.
2015 Launch of Jen Jay Art Exhibition and Auction at Merewether Surf House Newcastle NSW.
2015 Gallery Saltair Summer Pop Up Gallery at Halliday's Point Shopping Village, Halliday's Point NSW.
2014 Stockland's Shopping Centre Forster NSW.
2012 to 2014 Commercial Sites; Exhibited for sales, In House Homewares, Wharf St Forster NSW. A Stone's Throw Lifestyle Boutique, Diamond Beach NSW, and Waves Blackhead Halliday's Point NSW.
2012 Artist Jeanette Smith & Saltair Art and Design students. Halliday's Point Community Library Halliday's Point NSW.
2012 Manning Winter Festival Wildcard Exhibition. Manning Regional Art Gallery Taree NSW.
2011 to 2012 Exhibiting Gallery Saltair (commercial gallery).
2011 Exhibition Solo 'Scent of Summer' Bowers Cafe Taree NSW.
2010 'All to Do with Saltair' Solo Exhibition at Seascape Sales Suite, Halliday's Point NSW.
2009 '9 Days 9 Artists' Forster Art Trail, Wharf St CBD Forster NSW.
2008 to 2014 (Annual) Art Festival Pacific Palms NSW Exhibitions.
2007/ 2010 'Gallery Corridor' Tuncurry, NSW North Coast TAFE, Great Lakes Campus for students.
2017 Noosa Style Magazine, Feature Artist Editorial.
2015 March edition of Halliday's Point News of our World local newsletter. Editorial 'Jeanette Smith – Art in the Area'.
2012 June Great Lakes Advocate Pacific Palms Art Festival 1st Prize Landscape/Seascape.
2012 May Manning Great Lakes Focus Magazine – Editorial 'Jeanette Smith & Gallery Saltair'.
2012 April Manning River Times Editorial on Gallery Saltair Art Workshops, Diamond Beach NSW.
2012 January Opening of 'Gallery Saltair Diamond Beach' in Manning River Times Editorial.
2011 September Saltair Art & Design Seascape Studio opening in Manning River Times Editorial.
2011 March Bowers Cafe Taree Solo Exhibition 'Scent of Summer'. Manning River Times Editorial.
2010 January Great Lakes Advocate Editorial Seascape Sales Suite Solo Exhibition 'All to do with Saltair'.
2007 January Manning Great Lakes Focus Editorial Magazine, Interior Design.