Have you ever had the desire to paint but had no idea how to start?
This Beginners Course takes you right back to the fundamentals of painting. The lessons are all highly informative, clearly presented and structured for you to watch, learn, and then do. No prior experience needed at all. I have experienced with teaching; most beginners just do not know where to start with the feeling you need to be great at drawing before you pick up a paint brush.
I will walk you through how to transfer/draw a subject onto canvas. A skill the accomplished artist use in their practise. We will go through a list of paint brushes and paints that will not break the bank. Setting up your workspace for efficiency and compatibility with the rest of the household. Starting with application of paint, You will discover how to achieve volume and dimension in your painting, mixing colours without getting too technical, and what you can expect from your mark making, be it by a paint brush, palette knife, static strokes and water volume. Most importantly in this course by stop, pause, rewind, and repeat, step by step developing your confidence so you can move at your own pace to expand your desire in painting. In your own home.
By joining as a beginner, Jen can show you how easy it is right from the start, in 3 easy steps!
1. GO TO ONLINE ART COURSES
What's involved in beginner's lessons?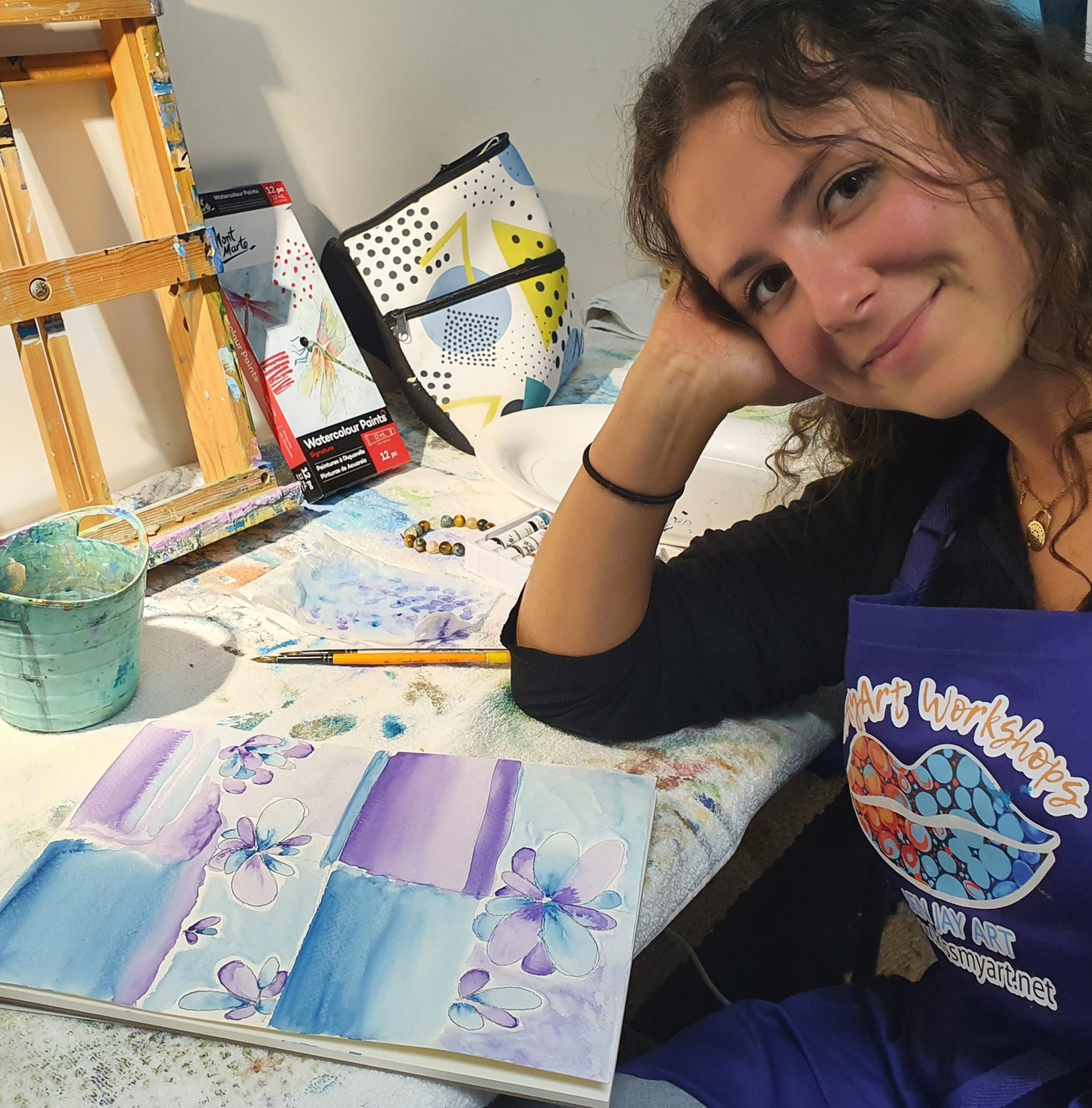 LESSON 1
Let us get organized & started 
Length: TBA
I love to be organised, and have always had this approach with my beginners It is important to know how and what you can work with so your focus and learning can be on the actual painting with creative enjoyment. Tips on setting up your workspace, what you need and how to utilise what you may already have at home… Let's not take over the dining table! The list of paints and brushes for your beginner's lesson and print out of the subject. Working on thumbnails in your visual diary, how to with tips when applying paint, with brush strokes and fluidity.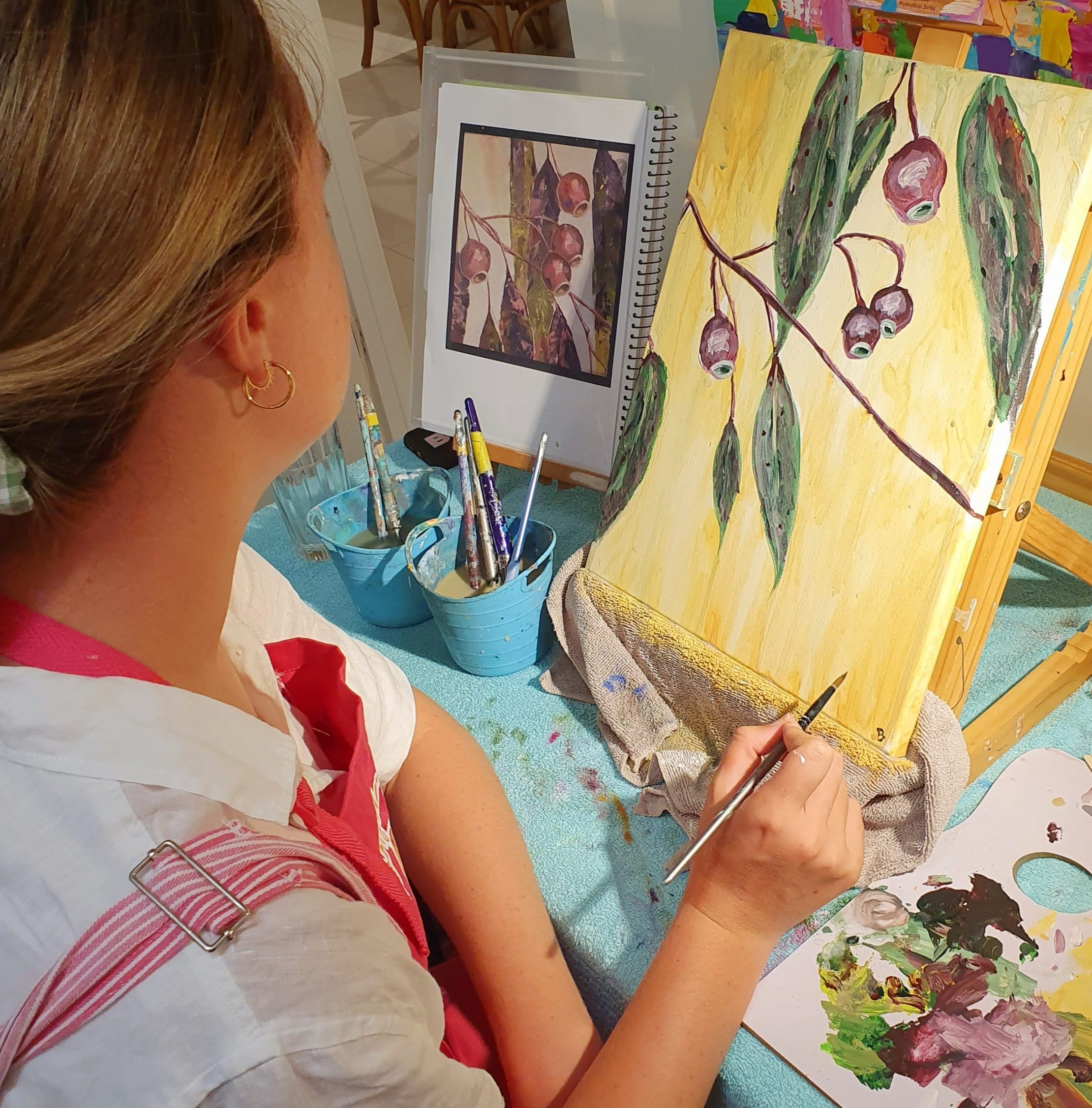 LESSON 2
Onto the canvas we go…
Length: TBA
Looking at subject matter and your canvas/paper format. When your very own artist license comes into play. Looking at positioning to enhance your painting Getting your beautiful inspiration onto the canvas, how to transfer without a drawing degree! Deciding palette for back/fore, and mid-ground. Easy how-to on mixing from the colour wheel.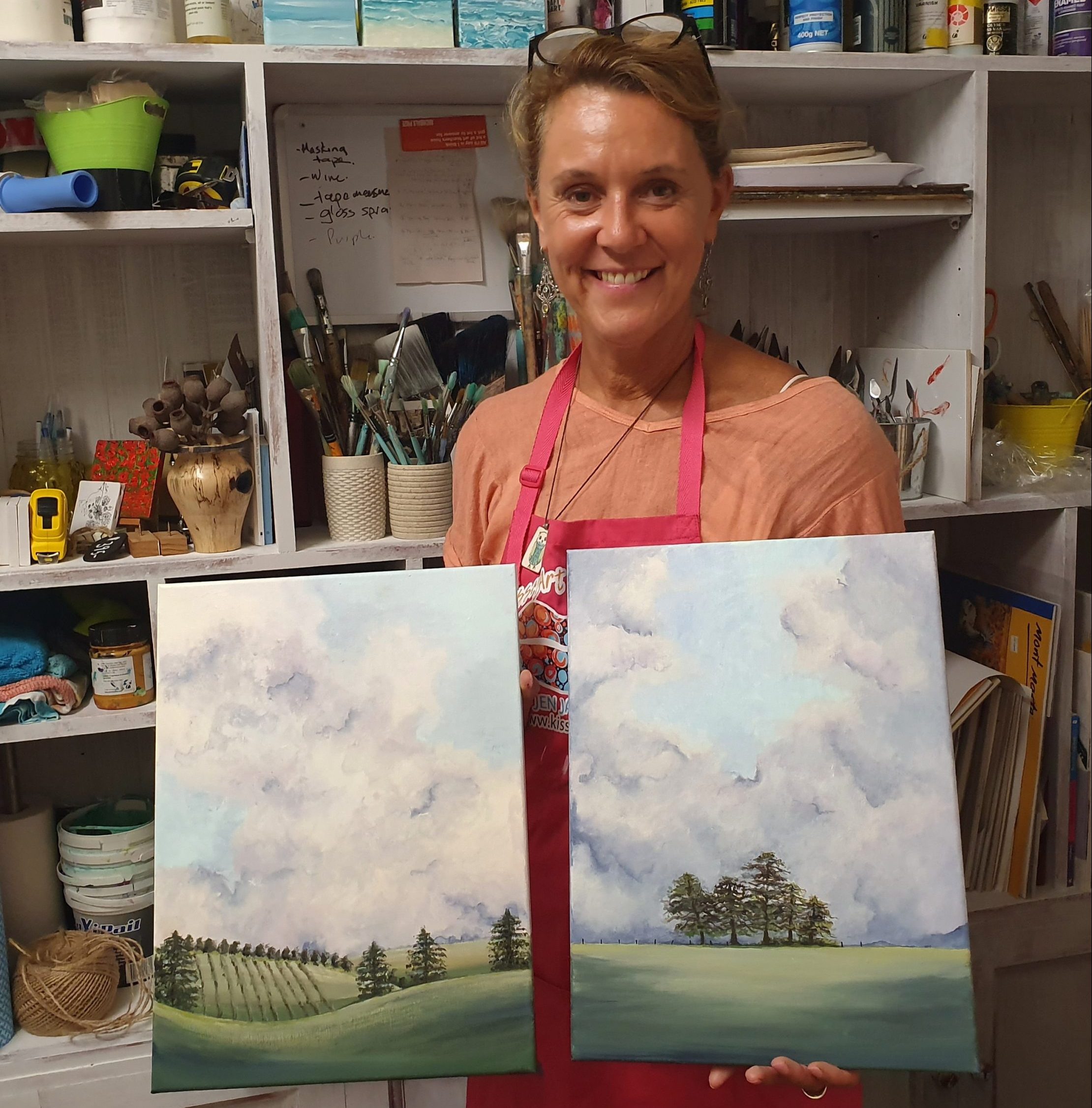 LESSON 3
Mark making like a pro!
Length: TBA
Where to start painting onto the canvas. Background importance; colour vibration tips and 'steady does it' with the fine lines. How not to get a muddy palette. Colour depth and volume. When to highlight, detail and to stop! Let us critique! Have your own personal exhibition and celebrate!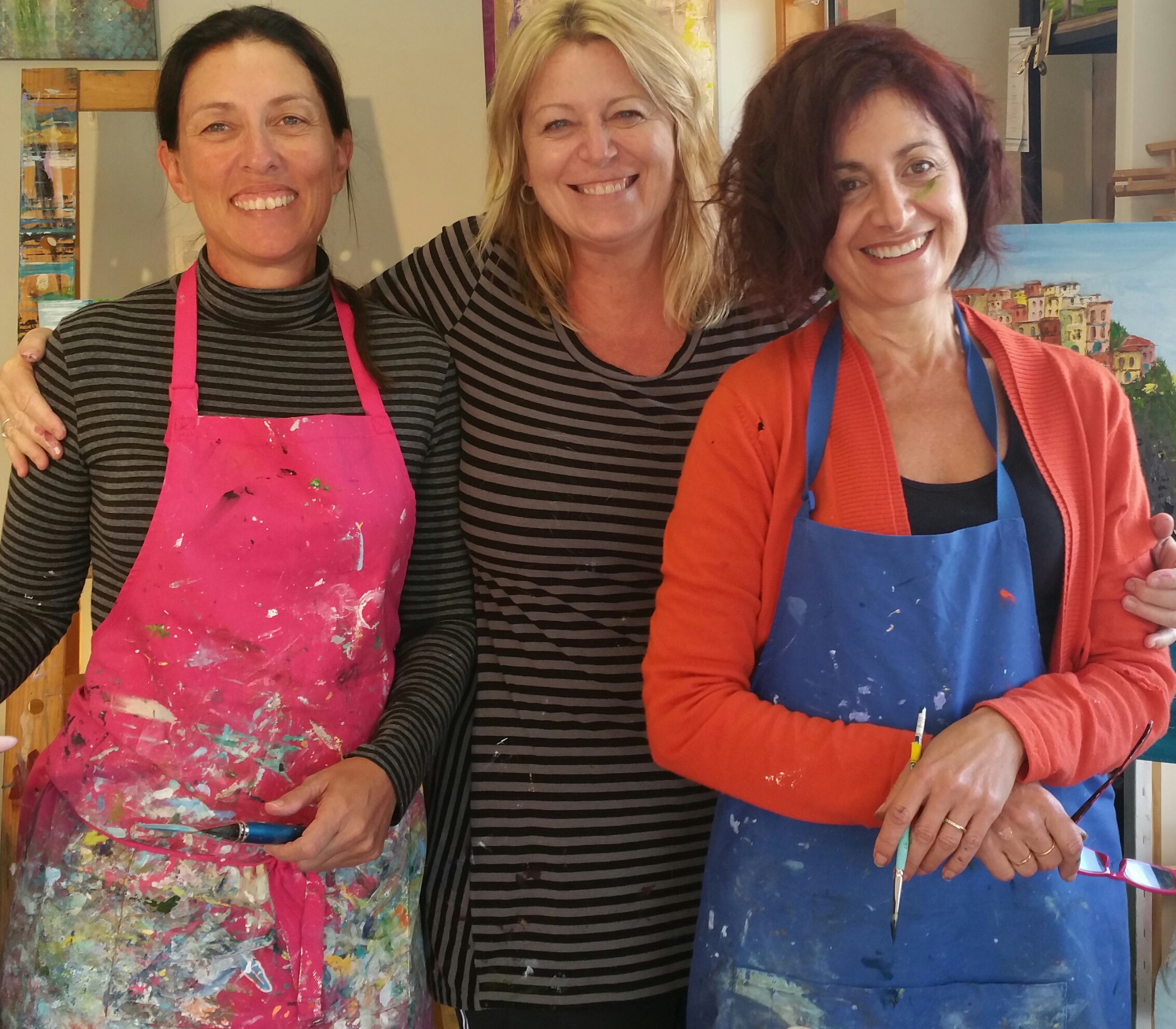 EXPECTATIONS & BENFITS OF OUR ART COURSES
➡ Having a lifetime access to Jens customized beginners' course & video content, means you get to learn at your own pace.
➡ Jen is a qualified Fine Art and Design Teacher a Professional Artist and has had 30 years' experience, of beginners to advance Students. Still today has an active studio for one on one private students.
➡ Jen is passionate about Art and loves nothing more to help ignite a student's creative journey. Jen has the experience to understand the importance of starting a creative journey and you will defiantly feel and understand what this journey is all about whilst you complete each lesson.
➡ Your excitement for knowledge and mind set will grow, with self-confidence and ability to extend yourself with trying new techniques and mediums.
➡ After you complete this course you will be able to get started on your painting with confidence and a great understanding of colours and techniques.
➡ Having the knowledge on setting yourself up without breaking the bank and looking forward to your creative time and satisfaction on your newfound hobby.
➡ Obtaining another interest that is healthy for your well-being and will result in frame-worthy artwork, and a different conversation topic for you to enjoy and share.